Local Attractions, Amenities and Places to Eat
Local Attractions and Activities
There are numerous local attractions and activities all within easy reach of Otter Lodge, whether walking, driving or catching the bus and all are guaranteed to give you a great Family Day Out.   Breath-taking Cliff Top Walks along the Jurassic Coastline, Unspoilt Clean and Dog Friendly Beaches, Adventure Parks, Dinosaur Museums, the World Famous Pecorama Railway Centre, Beer Quarry Caves, Sidmouth's Donkey Sanctuary, the Seaton Jurassic, Quad Biking, Go Karting, Fishing Trips, Golf and Mini Golf and of course the famous Seaton/Colyford Tram are just a few ideas to make your holiday extra special.  Throughout the year, the local areas put on numerous activities and events.  The Tourist Information Centres and local advertising will ensure you never miss out on any of these activities.  Click on these links for a selection of places to visit to make your holiday memories:  Places to Visit  Childrens Activities  Childrens Local Play Areas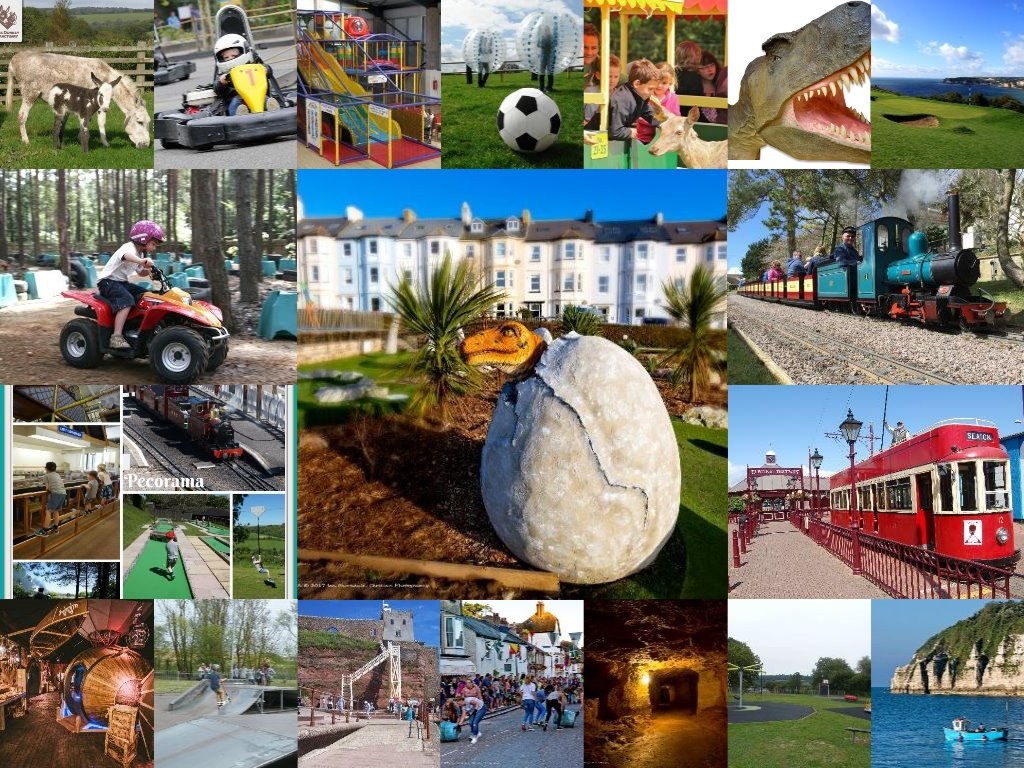 Amenities
Seaton is a wonderful place to do some quiet, relaxed shopping, away from the hustle bustle of larger towns.  With our range of quality independent retailers, lovely cafes and eateries, plus bustling artisan markets (first Saturday of every month except for February, October and November) you'll find something for everyone.  Spend time wandering around the peaceful town centre and you'll discover a wealth of shops catering for everything from day-to-day shopping to the quaint and quirky.  The Seaton Tourist Information Centre is also situated here. The Town is within walking distance of Otter Lodge but if you prefer to drive, there is plenty of parking available.  The Bus Service also runs regularly from just outside the Chalet Park.  Click on the link for a list of shops in the area:   Seaton Shops
If you just need a few bits like a daily newspaper or snack, there is a shop adjacent to the Chalet Park together with a Filling Station which is always fully stocked with everything you will need.
All the nearby villages and towns have plenty of outlets to cater for your every need and Exeter City Centre is only a short drive away for some more serious shopping!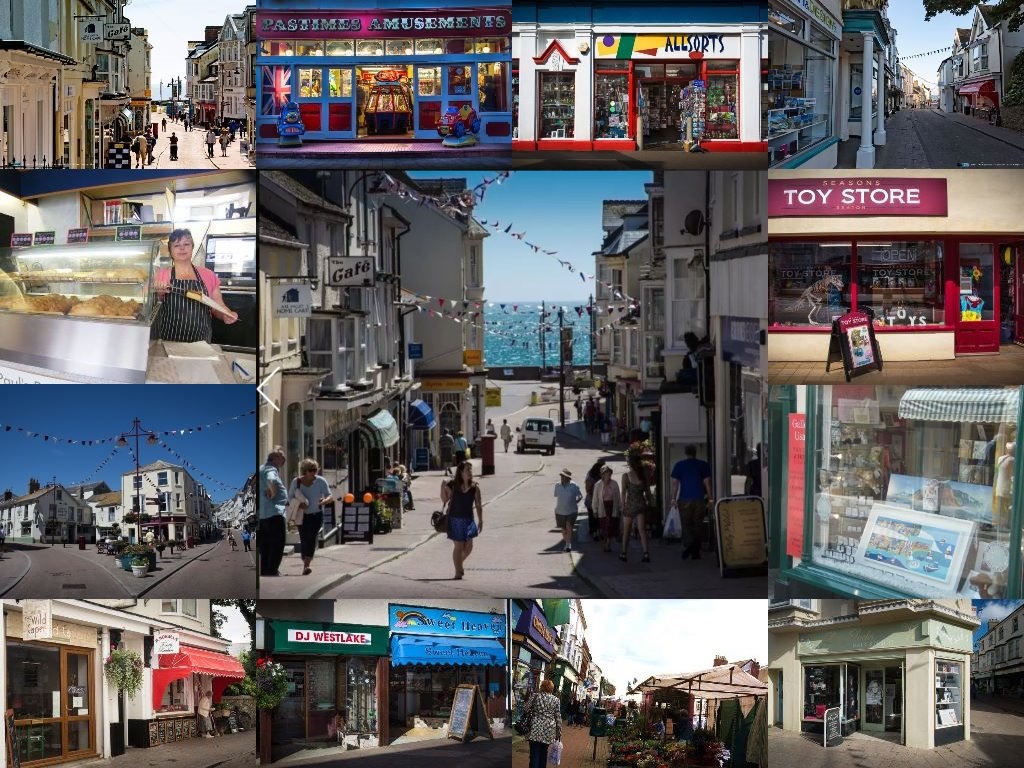 WiFi
Wifi is available at the chalet through a Pay As You Go 4G Mobile Package.  If you are a guest who wishes to stay connected to their phones, laptops or tablets you can use the top up facility for as much data as you need during your stay.  Full details will be in the Lodge on your arrival.
Places to Eat
Whether you want a gourmet dinner, pub grub, beach snack or takeaway there are plenty of places to choose from in or around the local area including the famous River Cottage at Axminster.  Click on these links for a small selection of highly recommended Eateries who cater for everyone's taste: Restaurants and Pubs   Cafes and Takeaways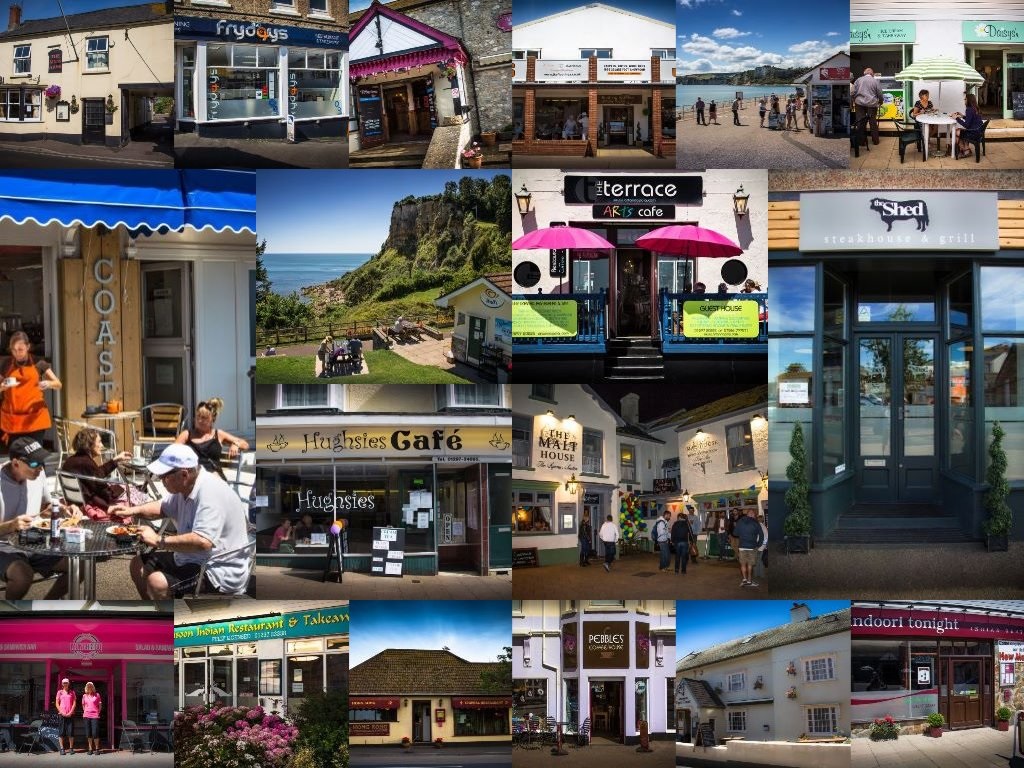 Local Delicacies
A Devonshire Cream Tea served with lashings of Clotted Cream is a must have during your stay in Devon.  The local freshly caught crab and seafood are ones not to be missed also.  Why not go out on a fishing boat and catch your own Mackerel, a trip everyone should experience.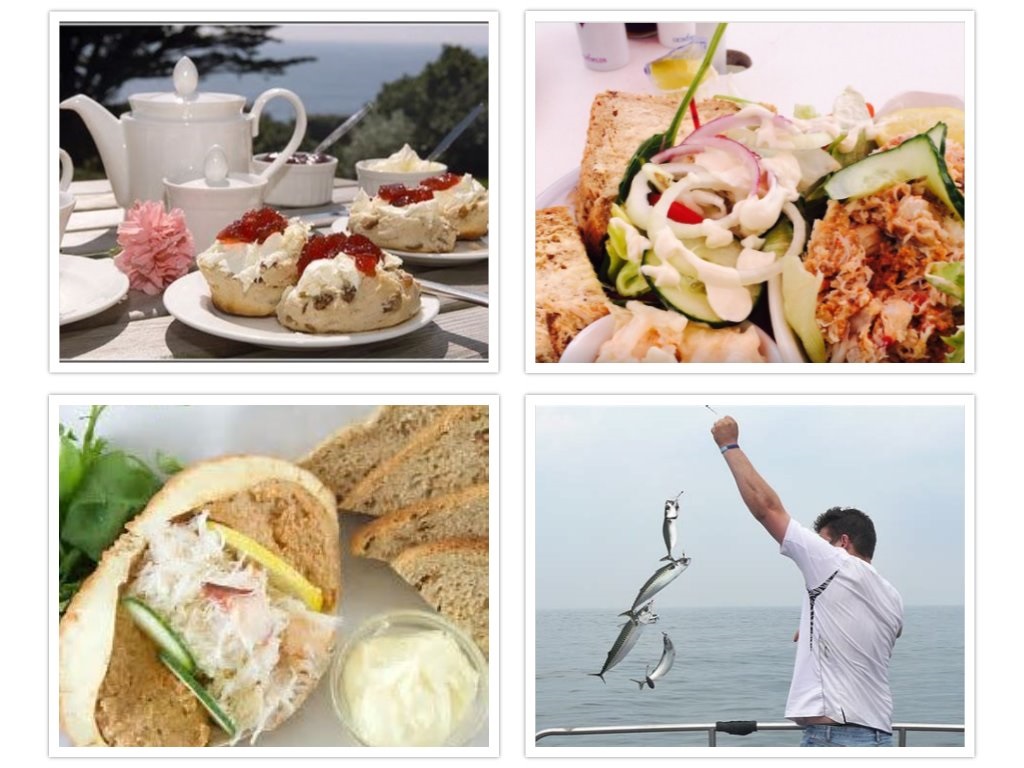 Self-Catering
There are plenty of Supermarkets. Street Markets and Shops selling locally sourced produce if you fancy cooking up a feast in the comfort of Otter Lodge.  If it is 'Mum's Night Off' there are a selection of Takeaway Menus in the Lodge if you wish to have your meal delivered straight to your door.   Nearby Markets